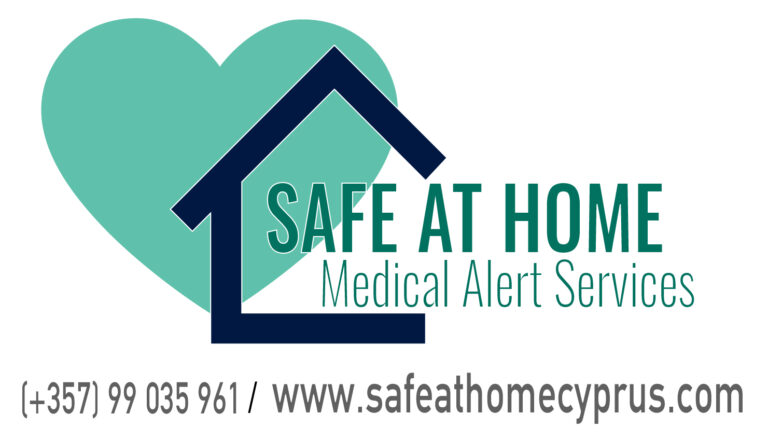 Safe at Home Cyprus has been operating since 2014 and offers personal alarm systems for medical emergencies and assistance, and operates alongside M.C. Care at Home Limited, which provides care services within the home.
Michelle found that her clients were keen to have a personal medical alarm system, but really wanted the added benefit of the system being monitored by professional carers and more ideally carers that they know and trust.  Michelle said that she initially assisted a couple of her clients with an additional one off service to provide personal alarms and the demand just grew from there.  Many of my clients now have a personal alarm system, but I have also gained additional customers who had heard about the professional service provided and based their decision on personal recommendation.
The personal alarm system helps elderly, frail or disabled members of the community to maintain independence in their own home, secure in the knowledge that they are never alone.  At the same time we give peace of mind and reassurance to the client's families and friends, that their loved ones are safe and that help is at hand should they need it.  The personal alarm offers assistance 24 hours a day, 7 days a week, 365 days a year, as emergencies can happen at any time day or night.
The alarm systems have the added benefit of a lightweight alarm pendant, which can be worn around the neck or wrist and is activated without the need to reach for a telephone.  We currently have a choice of two personal alarm systems; our standard system and a system for the hard of hearing.  Both systems have a standard two way intercom and the systems can be changed or upgraded to suit your personal needs and requirements as they change.
The system is checked and tested on a regular basis to ensure that the system is functioning properly. If key holders are not local or available you are still able to have a personal alarm because we can provide you with a key safe to act as an emergency key holder.  A key safe is a simple and secure way to keep a door key handy and can only be opened by entering a unique code on the keypad, so it is very secure.
Call Michelle on 97749487 now or email for further information.                       Never Feel Alone with Safe at Home.
Our flyer is below, click image to view. Click here for a PDF download